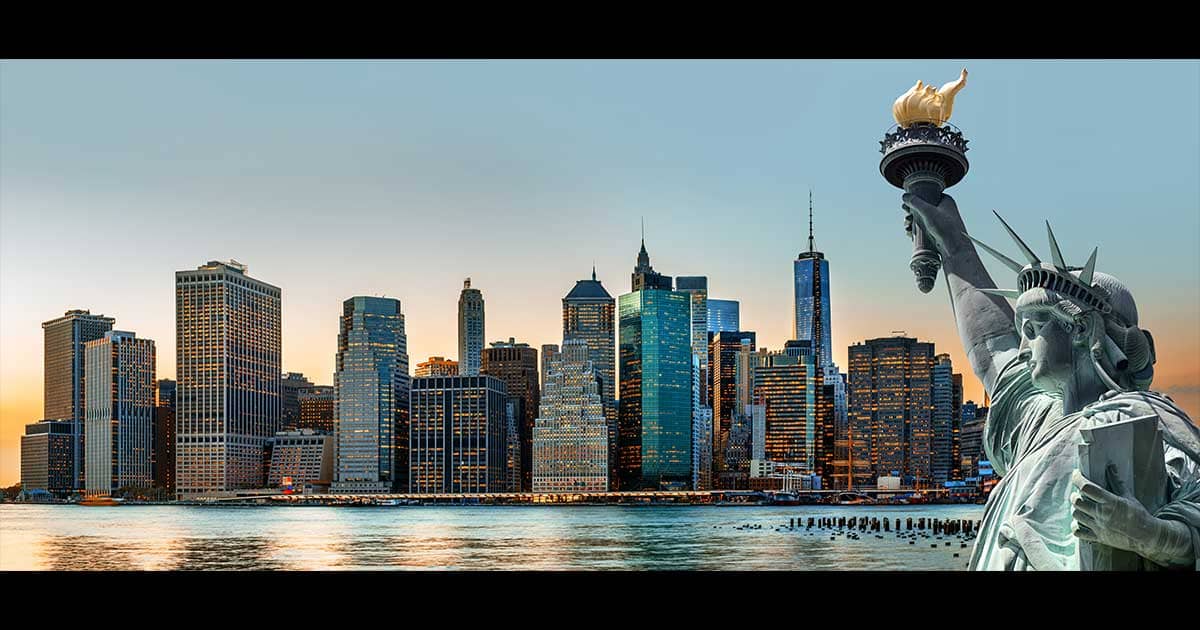 Moving USA | move to the USA
What to pack when moving to the USA?
What to take with you when moving to another country can sometimes be a difficult decision. What should I take and what should I leave behind? What are the costs and regulations? Will it fit in my new home? There are many things to consider and so moving with an experienced and highly trained relocation company will make the process a great deal easier.
Cargocare Global AG have been relocating people to the USA for a long time and will work closely with you to find the most ideal solutions to your move.
Moving company or forwarding company for moving to the USA?
There are many moving companies in Switzerland and each offers different options when it comes to moving to the USA. For example, one of the first decisions you will need to make is whether to contact a moving company or a freight forwarding company. But what are the differences between the two and which one is most suitable for your move?
Well, you don't have to think about it for too long when moving with Cargocare Global AG as we specialize in both removals and pure freight forwarding. On top of that, we have a range of moving services which allows you to decide exactly how much of the move you would like us to carry out.
Forwarding company for moving to the USA
The most affordable option is to hire us as a pure forwarding company and shipping your goods to the USA by sea.
This would involve us managing your move from Switzerland to the USA as follows:
We will collect and pack your belongings from your address or you deliver them to us.
We will arrange the container and transport by sea or air freight to your new location.
We will deal with all the customs regulations and documents from the country of departure and arrival.
Book Cargocare Global AG as a moving company
We also offer a «full service» for moves to the USA which entails us taking over all aspects of the relocation.
Moving to a foreign country can be a daunting and stressful task for some and relocating to the USA is no exception. In fact, moving to the USA can be a little more complicated than other countries as each state can have its own rules and regulations. This is why we offer a «full service» to our customers which involve us managing all aspects of the move. We will collect and pack your belongings, organize the transport and deal with all the customs formalities.
Relocate to the USA stress-free
Moving with Cargocare Global AG ensures the process runs smoothly and relieves you of the most stressful parts of the move. Our range of services allows you to decide exactly how much of the move you would like to be involved in. When we oversee a move to the USA, you can rest assured your belongings will arrive at your new home safely and in a timely manner.
The process when moving to the USA:
Dismantling your furniture, electrical appliances, etc.
Professional packaging of your goods
Collection in Switzerland
Export documents
Shipping to the USA
Import clearance
Delivery to the destination in the USA
Unpack the goods
Assembly of furniture, installation of electronic devices, etc.
Relocation Service in the USA
We also offer added services, such as:
Visa assistance
Help with finding an apartment or a house
Help with finding a suitable school for your children
Uvm


Contact us anytime to discuss any matters relating to your move the USA and to find out which of our services best suit your move.
Your contacts for your move from and to the USA