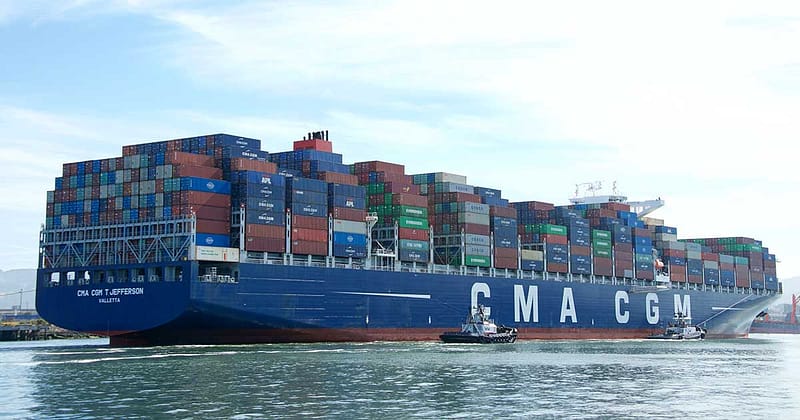 CMA CGM puts the brake on Asia-Europe bookings until Dec end
French shipping giant CMA CGM has stopped taking bookings from Asia to North Europe until the last week of December as the heavy and sustained demand overwhelms the container supply chain and creates chronic shortages in equipment.
In an advisory, the carrier informed customers that there'll be a temporary booking stop on the Asia-North Europe trade for weeks 49, 50, and 51, reports IHS Media.
CMA CGM said the halt in booking concerns all trades, blaming the strong demand on containers out of Asia and the accumulated backlog over the last weeks.
The supply chain director for a German-based retailer said: 'I have no words.' While it is unusual for a carrier to refuse bookings for three weeks on a major trade lane during peak season demand, a forwarder pointed out that the move was similar to blanking sailings.
Other carriers, such as Hapag-Lloyd, continue to accept bookings, but have announced steep increases in freight all kinds (FAK) rates, with the German carrier announcing a December 15 rate of $2,945 per TEU from Asia to North Europe, and $3,330 per TEU to heavily congested UK ports.
The severe shortage of empty containers in Asian origin ports has been building since September, when the spike in volume from China to the US caused container availability in Asia – as measured by the Container xChange's Container Availability Index (CAX) – to drop 37 per cent to a level that is almost 50 per cent lower year over year. Despite the urgency, empty containers in Europe spend on average 23 days in depots.